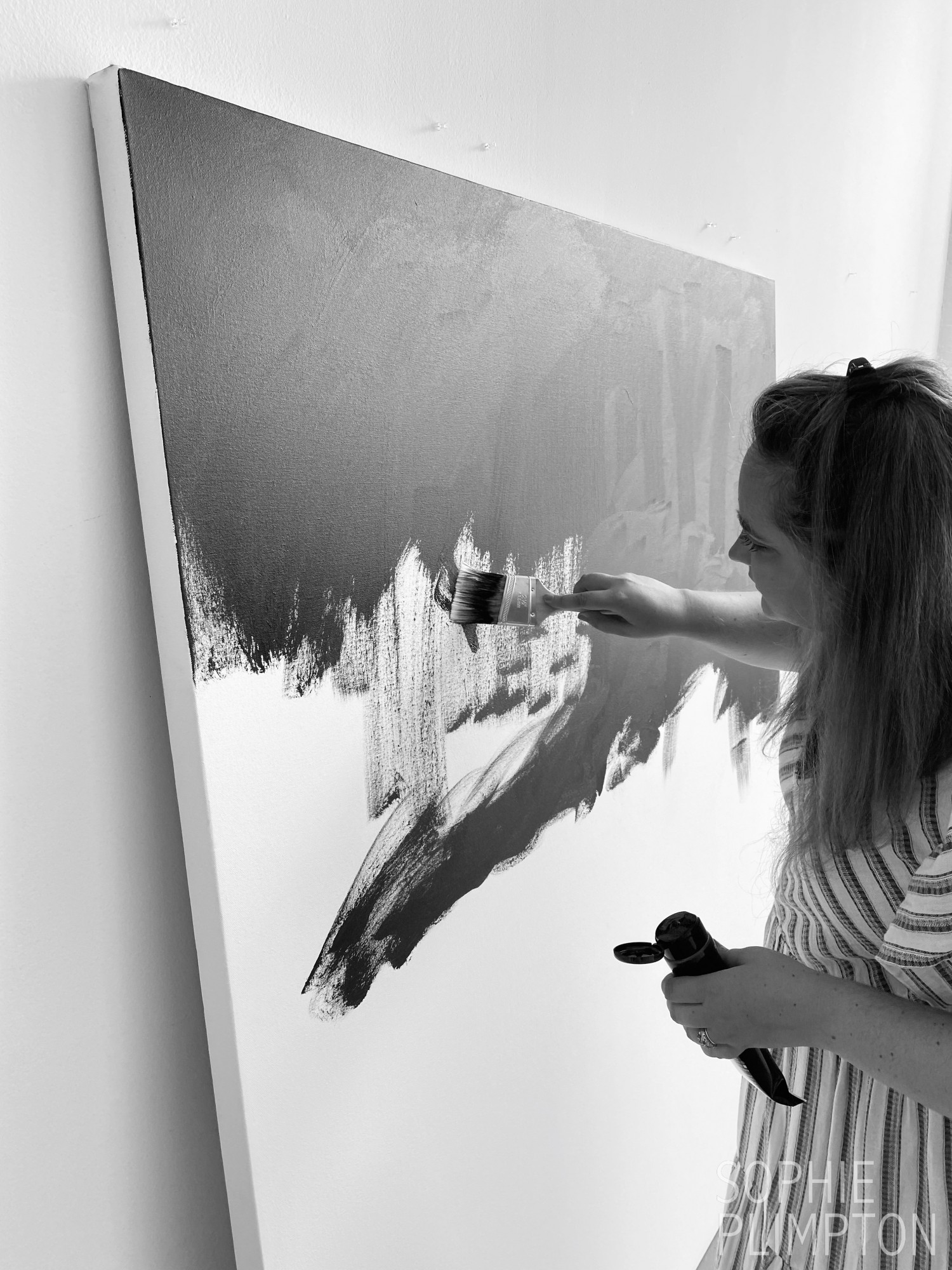 SOPHIE PLIMPTON
Sophie Plimpton was born in Boston and currently lives and works in New York City.
She received her BS degree from The New School and studied at Bennington, Parsons and NYU. She danced at the Boston Ballet School from 1993-2002, and she is fluent in French having lived, studied and worked in Paris for several years. Sophie has participated in the Art Fair Spring/Break Art Show, a solo show at The Tavern Club in Boston, a group show at Station Independent Gallery in Manhattan, and curated two shows in Chelsea. Sophie has been featured in a group show at the Museo Universitario del Chopo in Mexico City, and has completed multiple commissions, including Cadreon-Interpublic Group. Her work is featured in private collections in France, the US and the UK.
Sophie's collage integrates photographic images, from her own digital photography, and fragments from various vintage and new publications. Her use of acrylics, pen and ink and paper cut-outs evoke playful symmetries with roots in movement, dance and references to both Classical and Contemporary art.
Sophie's paintings are focused on abstract graphic images with robust strokes, texture, and aim to transport the viewer for moments to another beautiful yet unstable realm. Her work draws from Franz Klein to Basquiat, and has a raw edge framing her new series as emotive, gestural and emotion driven. Streams of consciousness are visible on the canvases as she expresses the joys and challenges of bipolar life in New York City.
Sophie Plimpton is currently represented by KAI Gallery in New York City.
La peinture de Sophie Plimpton est graphique, abstraite avec des traits élancés, de la texture et transportent le spectateur pendant quelques instants vers un autre monde, beau mais instable. Son travail s'inspire de Franz Klein à Basquiat et présente un aspect brut. Sa nouvelle série est caractérisée par un mouvement, une gestuelle guidée par l'émotion. Ses pensées furtives sont visibles sur les toiles qui expriment les joies et les difficultés de la vie bipolaire à New York.
Sophie Plimpton est actuellement représentée par la Galerie KAI à New York.