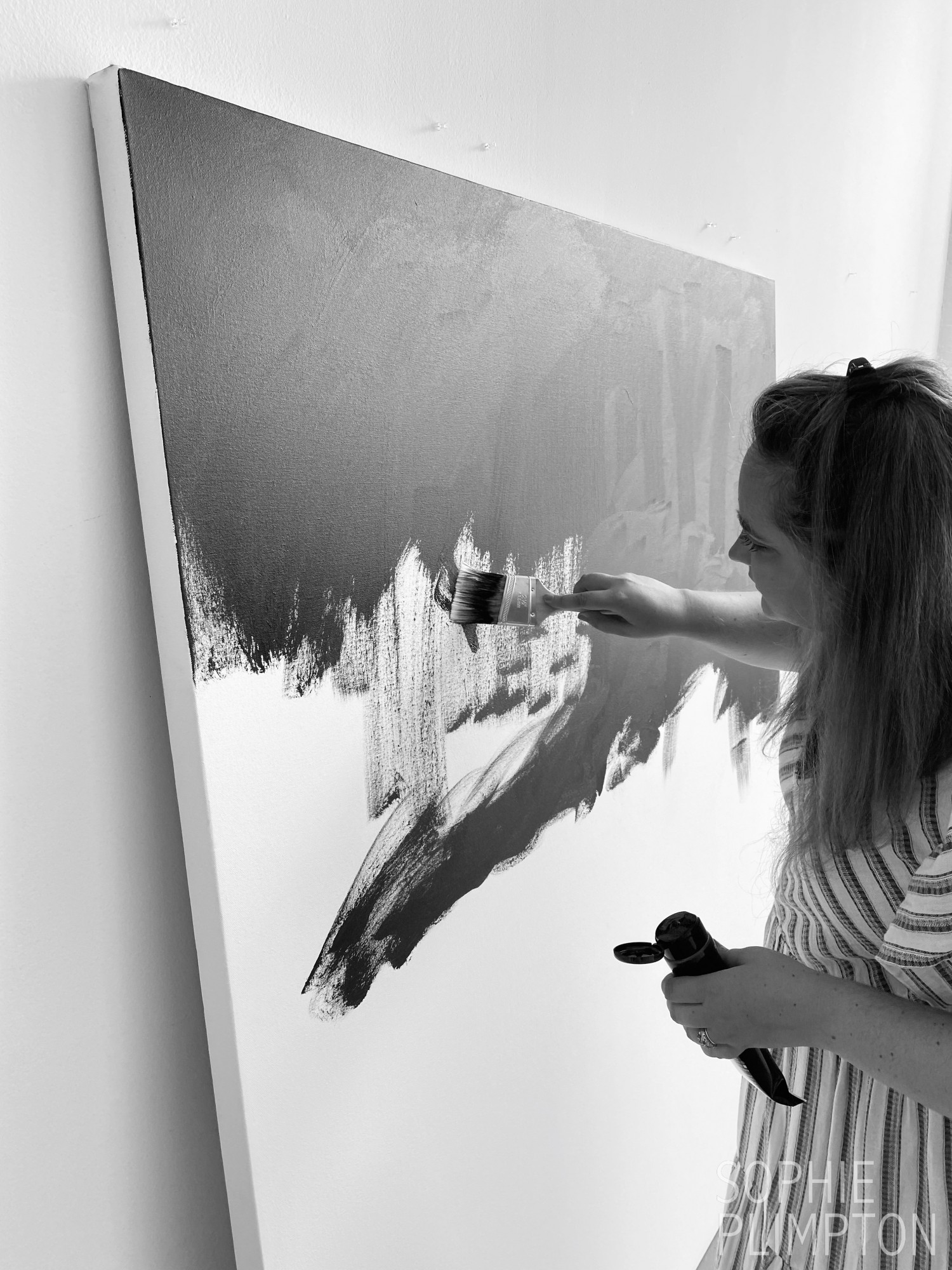 SOPHIE PLIMPTON
Sophie Plimpton was born in Boston and currently lives and works in New York City.
She received her BS degree from The New School and studied at Bennington, Parsons and NYU. She danced at the Boston Ballet School from 1993-2002, and she is fluent in French having lived, studied and worked in Paris for several years. Sophie has participated in the Art Fair Spring/Break Art Show, a solo show at The Tavern Club in Boston, a group show at Station Independent Gallery in Manhattan, and curated two shows in Chelsea. Sophie has been featured in a group show at the Museo Universitario del Chopo in Mexico City, and has completed multiple commissions, including Cadreon-Interpublic Group. Her work is featured in private collections in France, the US and the UK.
Sophie's collage integrates photographic images, from her own digital photography, and fragments from various vintage and new publications. Her use of acrylics, pen and ink and paper cut-outs evoke playful symmetries with roots in movement, dance and references to both Classical and Contemporary art.
Sophie Plimpton est née à Boston; elle vit et travaille à New-York.
Elle est diplômée en Bachelor's in Sciences de la New School (license en sciences) et a étudié à Bennington, Parsons et NYU. Elle a dansé à l'école de Ballet de Boston de 1993 à 2002. Ayant vécu, étudié et travaillé plusieurs années à Paris, elle est bilingue en français. Sophie a participé à la foire d'art contemporain Art Fair Spring/Break Art Show, elle a exposé en solo à The Tavern Club à Boston et à une exposition de groupe à Station Independent Gallery dans Manhattan. Elle a curatées deux expositions à Chelsea. Sophie était aussi dans une exposition de groupe au Museo Universitario del Chopo à Mexico City et à réalisé de multiples commandes, dont une pour le Cadreon-Interpublic Group. Son travail est représenté dans des collections privées en France, aux États-Unis et au Royaume-Uni.
Les collages de Sophie intègrent des images de ses propres photographies digitales et des fragments de diverses publications anciennes et récentes. Son emploi de la peinture acrylique, du stylo et de l'encre, ainsi que des pochoirs évoque des symétries ludiques s'enracinant dans le mouvement, la danse et des références aux arts classiques et contemporains.